As an Affiliate, We may earn a commission that doesn't cost you extra from qualifying purchases using links in this post. It helps keeps this blog running.
Is it possible to get a tan through clothing? This is a very intriguing question that has caused a lot of confusion over the years. Some people say that it's impossible for the sun's rays to get the skin tanned through clothes, while others think the sun's ultraviolet rays are just as effective as tanning without clothes. But can you really get your skin tanned through clothing? Do you need to be wearing certain types of clothing materials in order for the sun rays to go through and do their job?
To settle this debate once and for all, we will explore whether or not tanning through clothing is possible and if there is such thing as sun protective clothing! So let's start with the basics.
There are two types of tanning rays: UVA "Ultraviolet A rays" and "Ultraviolet B" UVB rays. While both ultraviolet light waves aren't visible to our naked eyes, they can be detected by special instruments used for different purposes.
The shorter sun's rays "Ultraviolet C rays" (UVC) do not get to the skin because they are completely absorbed by the atmosphere, while the long wavelength rays (UVA and UVB) are what naturally come from our sun.
The main difference between UVA and UVB is that UVA rays are more powerful and can penetrate deeper into the skin, making them much stronger than UVB rays. This means they're able to reach both the epidermis (the top layer of the skin) as well as the dermis (the lower layers), making tanning possible.
Can Uv Rays Go Through Clothes?
When it comes to wearing clothes during tanning, people are often concerned about whether or not the rays from a UV light will go through their clothes, and as a matter of fact; yes UV light can go through clothes and they will. In some circumstances, they may even be able to penetrate more than you think! The easiest and fastest way to test if a fabric will be able to offer your skin sun protection against harmful UV rays is to hold it up against any light, if you can see the light through it, then UV radiation can penetrate and go through it.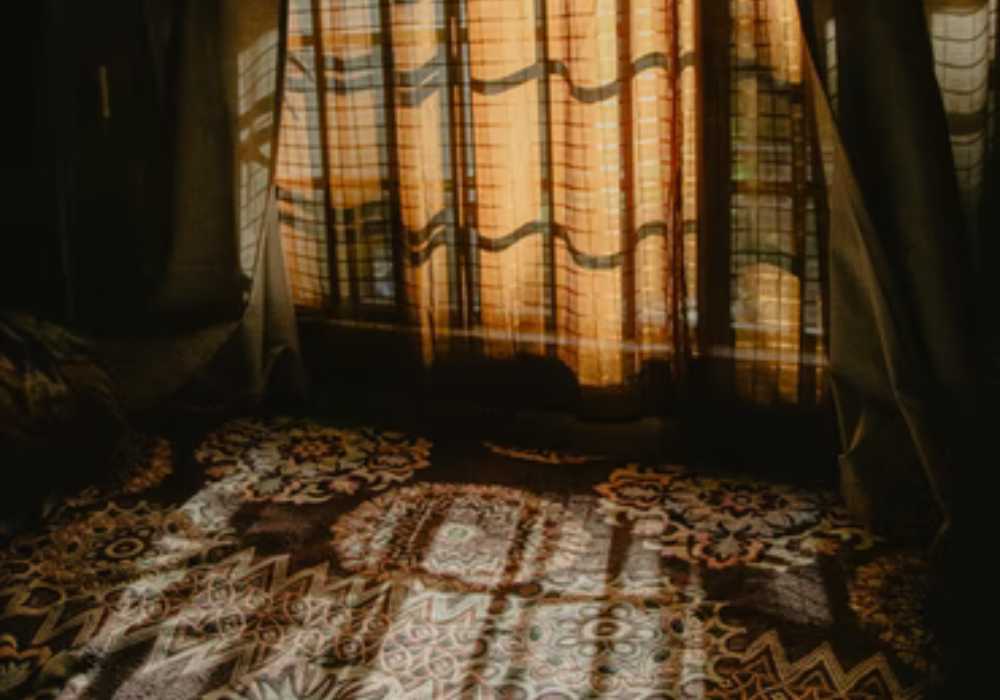 Although some special kinds of materials such as certain types of fabric can drastically block the amount of ultraviolet radiation that goes through them. Materials such as denim, jeans, and leather offer sun protection, so they are able to block out most of the harmful UV rays, however, some may still pass through depending on the thickness of the material.
If sun rays can go through clothes you may then wonder;
Can You Tan Through Clothes?
Can you tan through thin clothes like sheer, linen, cotton shirt, cheesecloth, bleached cotton, or wearing clothes with light fabric and loose weave? The simple answer is Yes. Although most times, the answer is simply not straightforward because there are different types of clothes.
But can you tan through clothing made from fabrics like lycra, unbleached cotton, polyester, satin silks, denim, canvas, acrylic, wool, and other tightly woven cloth material? The simple answer is No.
When you tan, the major thing that changes color is your cells at the very top of your skin. You cannot tan through clothing that is tightly woven because any UV rays that do go through them will not be able to reach down deep in the skin enough for the tanning process to occur; it's almost like hitting a brick wall!
If you are wondering if it is possible to tan through clothes, the answer is Yes for some clothes and No for some clothes.
What you need to keep in mind if you are planning on tanning through clothing is that even if the cloth has an ultraviolet protection factor it will still not block out 100% of UV rays and you can still get a sunburn and tan lines depending on how much light gets through that fabric.
Take for example; A white cotton shirt most definitely has a loose weave, and very minimal sun protection, so will allow most UV rays to pass through and you can tan underneath it. But if you wear a dark-colored, tight-fitting denim shirt, the close-knitting of the fabric may block out some but not all sun's rays from reaching your skin. So instead of getting a suntan under that denim t-shirt, you will most definitely get a tan line.
So, if you want to protect yourself against skin damage from the sun's harmful rays, your best bet is to wear sunscreen and then wear clothing with a tighter weaved material that also has an Ultraviolet Protection Factor (UPF) of 50 or higher, then you can be sure that you have better protection and the harmful rays cannot cause you skin damage.
What Are Tan Through Clothes And Do They Exist?
Tan through clothing is a special kind of fabric that sun UV rays can pass through making it possible to avoid tan lines because the skin underneath such clothes will receive UV light and then tan. The idea of tanning through fabric has existed for decades, but only recently have studies proved it to be true. Tan through fabrics are not UV resistant and definitely not a new concept or application, they've just never really been part of a modern fashion trend until recently.
So, yes tan through clothes are real, they exist, and they work by giving the skin UV exposure where it will not with normal clothes.
It is important to note that some tan through shirts and clothes are mostly known to be see-through and might reveal undergarments. As mentioned before there have been studies on this matter and they all conclude that tan lines can be avoided if a special fabric is used in the clothing.
The best way to identify a tan through cloth is to hold it up against the light and see if any light can pass through.
Tan Through Shirts For Men
Milumia's Men's Fishnet Mesh See-Through Tank Top is a stylish and versatile piece that is perfect for tanning. The high-quality, breathable fabric allows for comfortable and lightweight wear, while the fishnet design adds an edgy touch to your beach outfit.
This tank top is available in various sizes and is recommended to order a size up for a looser fit. With its trendy design and functionality, the Milumia Men's Fishnet Mesh See Through Tank Top is a great choice for anyone looking to get a tan while still putting something on.
---
The WDIRARA Men's Floral Print Sheer Mesh Short Sleeve T-Shirt is perfect for men and guys who want to get a tan while still looking fashionable. It's made with a see-through fabric providing a great opportunity to get an even tan.
Crafted from a high-quality blend of polyester and spandex, this T-shirt is comfortable and stretchy, making it easy to wear while lounging in the sun. The floral pattern adds a touch of elegance to your look, making it perfect for a range of occasions.
---
The Rela Bota Cotton V-Neck Hawaiian Dress is a stylish and comfortable tan through t-shirt for men during the summer. Made from breathable cotton material and featuring a v-neck design, it provides ample coverage from harmful UV rays while allowing the sun's rays to penetrate through the fabric for a natural-looking tan.
This dress comes in a range of sizes and is machine washable, making it easy to care for and perfect for staying cool and fashionable all summer long. So add the Rela Bota Cotton V-Neck Hawaiian Dress to your wardrobe and get ready to soak up the sun in style!
Tan Through Shirts For Women
The Kiniki See-Through Support Swimsuit is perfect for tanning as its see-through design allows for maximum sun tanning exposure while still providing coverage. The swimsuit features a unique fishnet design that adds a touch of edge to your beach look and the stretchy fabric ensures a comfortable fit.
The support provided is also great for ladies who are looking for a tanning swimsuit that can hold their bodies in shape. It's versatile enough to wear at the beach when sunbathing, at the pool, or even as a bodysuit. Overall, this swimsuit is a great addition to any tanning and beach wardrobe and will elevate your style.
---
The SweatyRocks Women's Sheer Sleeveless T-Shirt is the perfect choice for women who want to get a tan while staying comfortable and stylish. Made from 100% polyester, this sheer and lightweight t-shirt is available in small, medium, and large sizes and comes in four different colors. Its sleeveless design allows for maximum breathability, making it perfect for the hot summer months.
The t-shirt's sheer design makes it ideal for layering over your favorite swimsuit or bikini, providing the perfect balance between coverage and exposure. It is suitable for beachwear and is the ideal choice for achieving a perfect tan while maintaining coverage.
---
The Avidlove Women's See-Through Blouse is a versatile piece of clothing that doubles as a stylish way to get a tan. Made from high-quality materials, the blouse features a sheer fabric that allows the sun's rays to penetrate through, giving you an even tan while wearing it. It's perfect for lounging by the pool or at the beach and comes in a range of colors to suit your style.
Not only is the blouse great for tanning, but it's also a stylish and comfortable piece of clothing. With its short sleeves and round neckline, it can be worn with jeans or shorts for a casual look or dressed up with a skirt or pants for a night out. Overall, the Avidlove Women's See Through Blouse is a must-have for any summer wardrobe, offering both fashion and function in one beautiful package.
Can You Get Tanned Through Swimwear With Less Uv Protection?
Yes, you can tan through some special kind of swimwear. There are some swimsuits called "tan through swimwear" specially designed to help you avoid tan lines, and let the sun rays through to create a tan on your skin.
These swimming suits are made of special kinds of fabric like Lycra, transol, nylon, and polyester blend.
Nylon spandex tan-through swimming suits fabric are very thin and allows nearly all uva rays to pass through while blocking almost all UVB rays. This specialty tan-through fabric is the best choice to wear when planning to tan with swimsuits because it won't cause tan lines.
Although there are some rare cases when tan lines occur even if you tan through a tan-through swimsuit but it's rare and that could be caused by the type of material your tan through swimsuit is made from. For example, a thin piece of nylon fabric will let only 1/25th (one twenty-fifth) of UVB rays and 16% (one-sixth) of UVA rays pass through. However, a very thin layer of nylon fabric will let 93% (ninety-three percent) pass through – nearly all the UVa rays but only one-fourteenth (one fourteen) of the UVB rays.
So, when next you are going sunbathing in the summer, and don't want to tan nude or you are trying to go for a swim and get tanned at the same time, you might want to consider wearing tan through swimming suits that will let your skin absorb UV rays.
So, Do Tan Through Shirts Actually Work?
Yes, tan-through shirts do work and they are super effective. Tan through shirts are mainly made from materials that are woven into mesh-type lines, which makes sun rays penetration easy, and they also become light and breathable. These kinds of shirts are the perfect choice when you are cruising on a boat or just admiring the beautiful scenery at the beach around several beach umbrellas. Since both sunbathing at the beach and boat cruises are done in the open right under the sun you might feel the need to put a shirt on to have a sense of decency or just for the fun of it while getting your beautiful bronze glow. So if you are wondering if you can tan through t-shirts, then yes you can with the right shirt.
Does Wearing Black Make You Tan?
Aside from a handful of sun protection, compared to other lighter colors, black will not make you tan for the sake of being black. You may think that because darker colors absorb heat, then it makes sense that it will give you tanner skin compared to other fabric colors but that's wrong. Tanning happens if UV rays are able to penetrate through to the skin, not heat, there's a difference.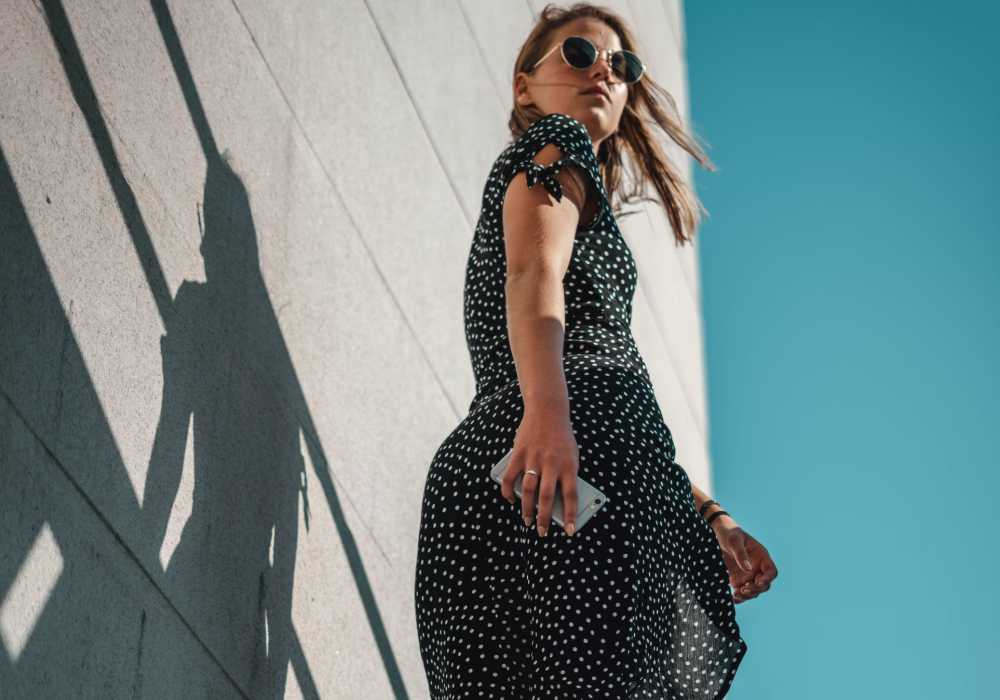 It doesn't matter if you wear black or white in the sun for tanning if your black cloth is made from thin clothes and lightweight materials like sheer, linen, cotton, cheesecloth, or any lightweight fabric with a loose weave, then yes wearing that kind of black cloth will not give you any UV protection or sun protection and you will get tanned as with any other color of the same material. But if your black cloth is made from lycra, unbleached cotton, polyester, satin silks, denim, canvas, acrylic, wool, and other tightly woven cloth material, they tend to have some sort of sun protection factor, although greater than each other depending on how tightly woven the material is, then you might just feel the heat and not get tanned underneath the cloth.
Can You Get Tanned Through Jeans?
No, you cannot and will not get a tan through jean material. Jeans are made of thicker, denser material that is closely woven together, which means the sun's UV rays will not go through it to tan your skin.
There is no way for UV rays to penetrate a jean fabric because they are made from thick weave material and too dense to allow light pass through them.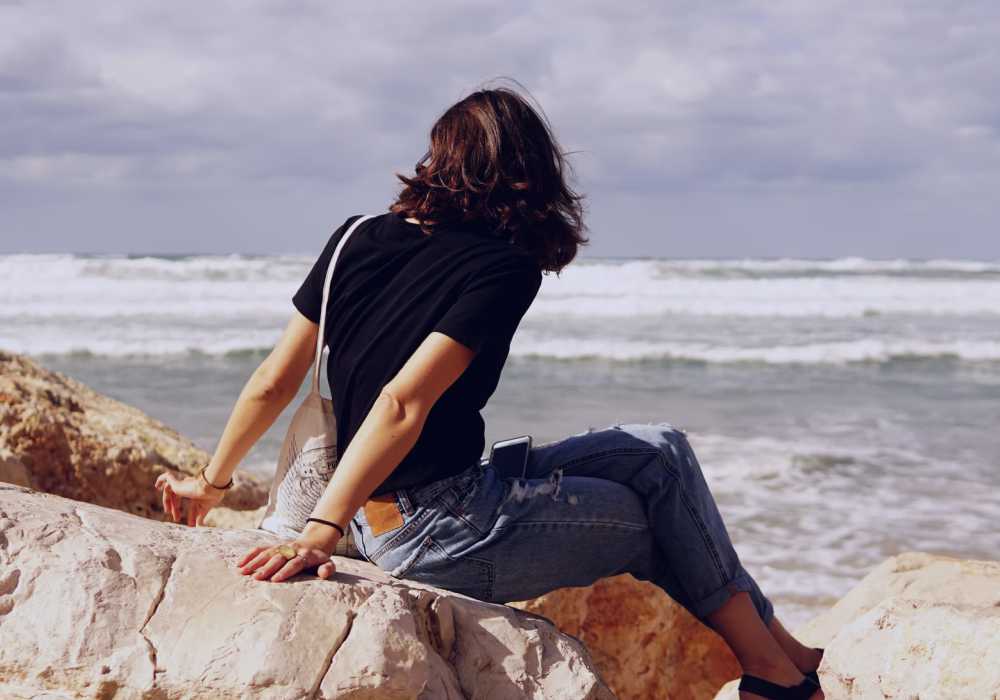 Sun tanning or sunbathing is all about exposure time and how much skin is exposed to the sun's rays. The more time the skin is exposed, the faster and better chances of tanning. It isn't just about wearing something that covers less skin than other fabrics; it's about how much time your body has been exposed to the sun itself.
Is It Possible To Tan Through Pants?
It's impossible to get tanned with pants on because most pants are made from Cotton, Linen, and Wool, especially if they are of dark colors. When tanning, the sun's UV rays need to go through your skin for you to get a tan. With pants on, sun exposure to certain parts of the skin is basically impossible because of their dense and thick weave material. In addition, for tanning to happen through sun exposure, you need to spend a lot of time outside getting sun rays, so it doesn't matter what color of pant you are wearing if they are covering too much skin then they will definitely be less UV radiation that gets to the covered parts.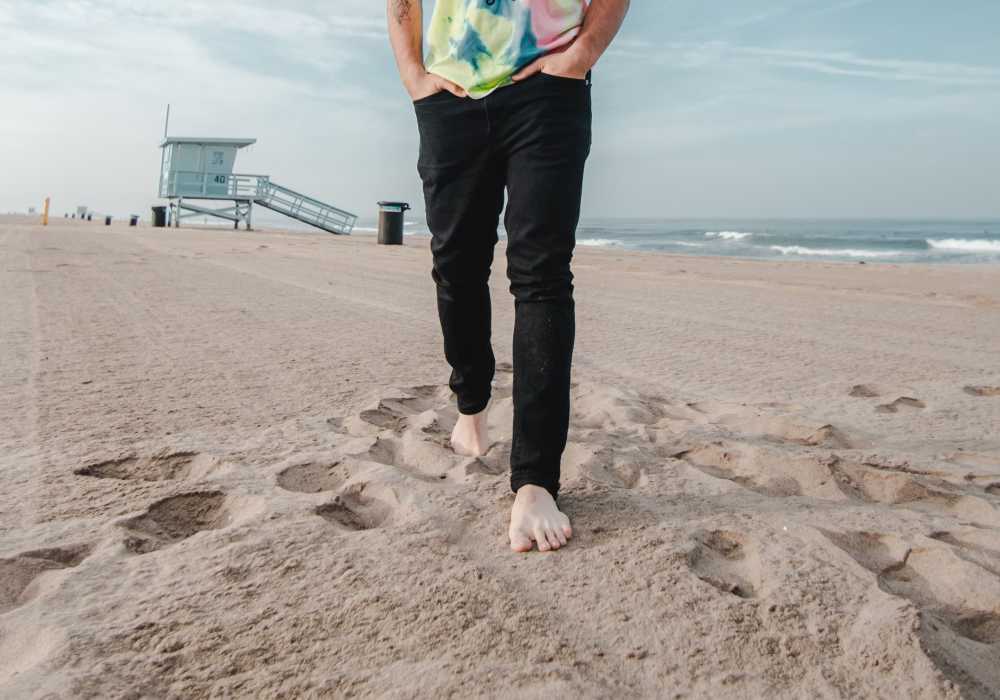 Of course, tanning will happen at other parts of the body without the pants but the pants-covered part of the body will have an obvious huge tan line. This is why most tanning salons, do not allow wearing garments especially with the ones with dark colors, no matter the material. This is because it will be a waste of time and resources to hope the skin will get tanned with pants on.
Can You Tan Through Leggings?
Although leggings are made from a lighter fabric material than jeans, they still offer enough uv protection, and it's impossible to tan through them unless they are tan through designs like sheer and mesh net. There have been visual cases of people getting tan lines with leggings on for extended periods, and only the open places of the leggings that have the brand logo and show more skin got tanned hereby imprinting the brand logo on their skin.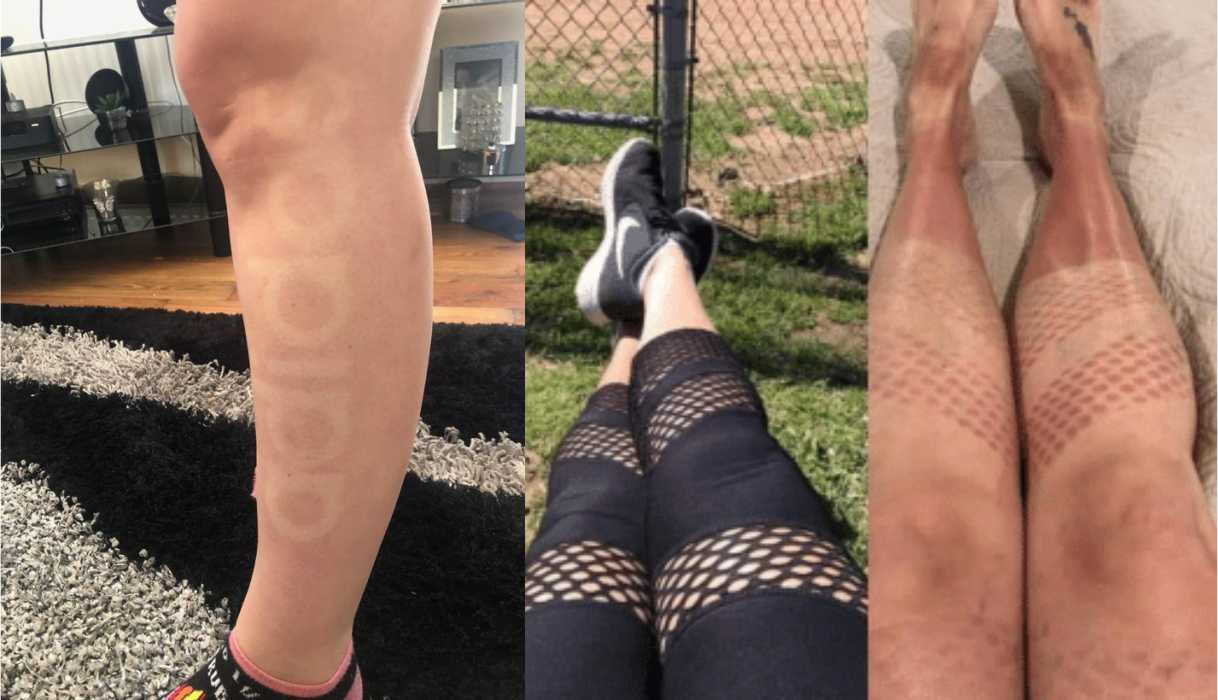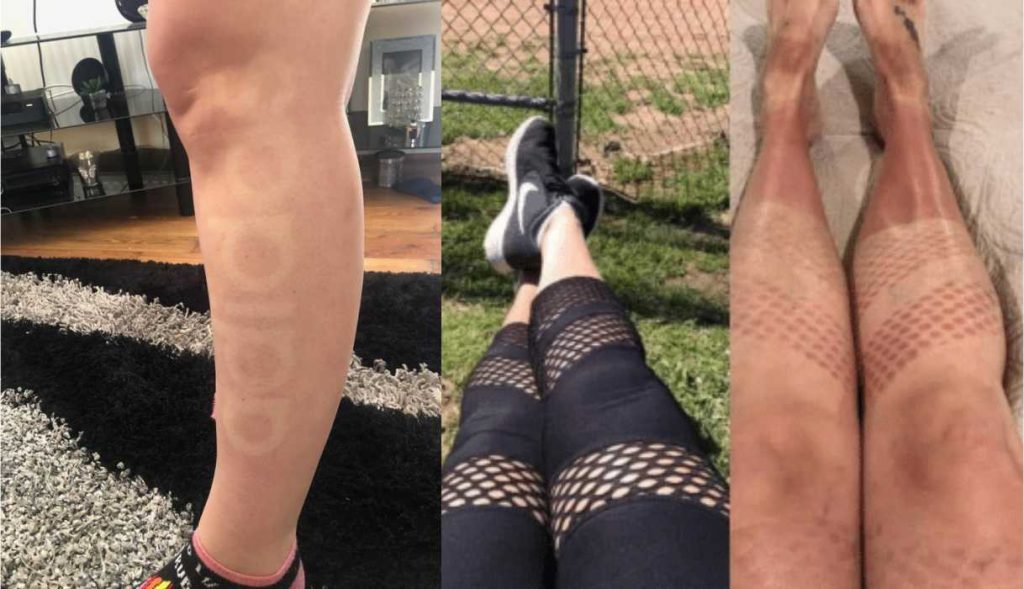 There have also been cases of leggings open pattern designs getting tanned while the rest of the skin without the pattern has tan lines making them look like a zebra.
Conclusion
You cannot tan through clothes unless you are wearing clothes like sheer, mesh net, linen, etc. Black clothes from darker fabrics are sun protective and will only make you feel hotter in the sun instead of making you tan due to their ability to absorb heat. If getting tan is what you're after, then either take off your clothes while tanning or simply sunbathe wearing a tan through clothing.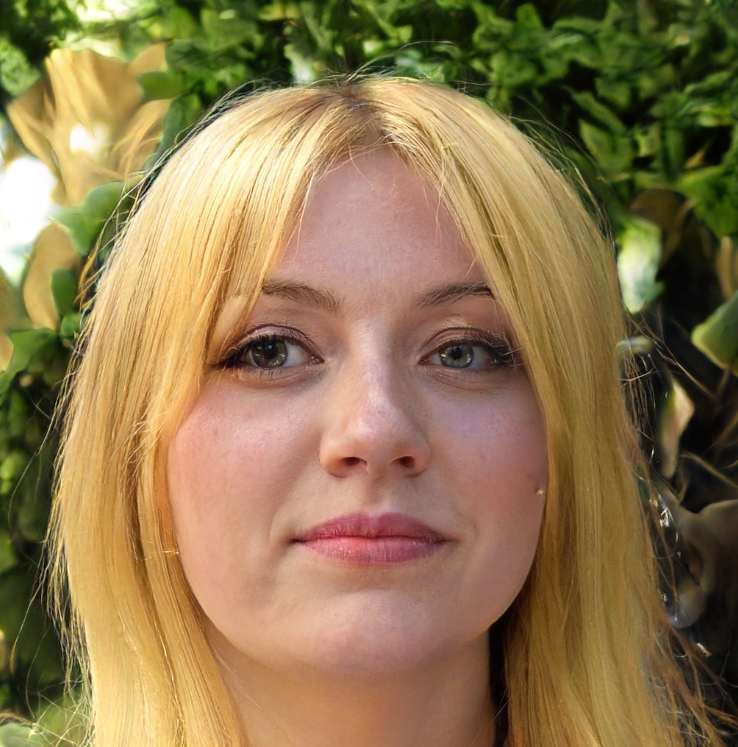 I'm Akin, your dedicated Editor-in-Chief and a fervent skincare enthusiast. Self-care is my true passion, and each year, I embark on a thorough exploration of self-tanning products, ranging from lotions to mists. This forms the bedrock of our commitment to delivering top-notch information to our readers. My extensive research and precise product rankings empower you to make informed decisions tailored to your specific skincare needs.
Get Your Perfect Tan:
The Must-Have Checklist for Your Next Tan
Unlock the Secrets to Achieving Your Ideal Tan with This Comprehensive Checklist