As an Affiliate, We may earn a commission that doesn't cost you extra from qualifying purchases using links in this post. It helps keeps this blog running.
What is the best self tanning mitt? As a seasoned skincare aficionado and self-tanning lover, I know firsthand the importance of a radiant, natural-looking bronze tan. That's where the self tanning mitt steps in as your ultimate secret weapon, acting as a barrier between your hands and skin, providing controlled and precise application.
With its soft texture and expert design, a self tanning mitt ensures a smooth and even application of your favorite self-tanner. Giving you the audacity to say goodbye to streaks and uneven patches that can ruin your tanning regime.
Not only does a self tanning mitt help you achieve a flawless tan, but it also enhances the longevity of your bronzed glow. The even distribution of self-tanner by the mitt ensures a gradual fade, avoiding those awkward "tan gone wrong" moments. Plus, it saves you from wasting precious product by allowing you to apply just the right amount, maximizing usage.
So, are you getting ready to revolutionize your tanning routine with the best self tanning mitt for streak-free results? Then read on because, in this article, not only will you get a list of the best tanning mitt, but you'll also get enlightened on how to choose the perfect one. So, prepare to rock that envy-inducing, flawless tan with confidence. Let's dive in and discover the secrets to your perfect tan, one mitt at a time!
How to Choose the Best Tanning Mitt For You (6 Tips)
When it comes to selecting the best mitt to apply self tanner so you can ensure a flawless application and an envy-worthy tan, there is a wide array of options available, it's crucial to make an informed decision. Let's dive into the key factors to consider:
Mitt Material:

The material of a tanning mitt plays a vital role in achieving a streak-free tan. Look for mitts made from high-quality, soft, and durable materials such as velour, velvet, or microfiber. These luxurious materials help to distribute the self-tanner evenly on your skin and prevent streaking.


Design Construction Quality:

A well-designed tanning mitt can make all the difference in your tanning experience. Opt for a mitt with a snug fit that hugs your hand comfortably. This ensures maximum control and maneuverability during the application, allowing you to reach every nook and cranny effortlessly. Try to avoid mitts that are too loose or too tight, as they may affect your ability to achieve an even tan.


Durability:

Now, let's discuss durability. You want a tanning mitt that can withstand multiple tanning sessions without losing its magic touch. Check for reinforced stitching and durable construction to ensure your mitt can go the distance and serve you well throughout your tanning journey.


Versatility:

Another important aspect to consider when selecting a mitt for applying self tanner is versatility. Look for a mitt that works well with different tanning products, whether it's a lotion, mousse, or spray. A versatile mitt will adapt to various consistencies and ensure even distribution, no matter what tanning formula you prefer.


Easy to Maintain:

Pay attention to maintenance. You'll want a mitt that's easy to clean and maintain for long-lasting use. Check if it's machine washable or if it requires a specific cleaning method. Easy maintenance means you can keep your mitt in tip-top shape and ready for your next bronzing adventure.


Mitt

Size:

A well-fitted tanning mitt will enhance your tanning experience. The size of a mitt can greatly impact your tanning experience and the overall outcome of your tan. So, when considering size, you'll want to find a mitt that fits your hand comfortably. It should be neither too small nor too large. A mitt that is too small may feel constricting and hinder your ability to apply the tanning product smoothly. On the other hand, a mitt that is too large might make it difficult to have a firm grip, leading to potential mishaps during application.
Remember, selecting the right mitt for applying self tanner is crucial for a streak-free and flawless tan. Consider the material, size and fit, additional features, and user reviews when making your decision. With the perfect mitt in hand, you'll be on your way to a sun-kissed glow that's the envy of all.
Quick List: Top 5 Best Self Tanning Mitt
Experience flawless and luxurious self-tanning with the GAIYAH Self Tanning Mitt Applicator. Its soft velvet texture ensures a smooth application, while the double-sided design with thumb control keeps the mitt securely in place.
With high-quality stitch construction and a water-proof isolating layer, this durable mitt stands out in terms of longevity and protection making it one of the best mitts to apply self tanner. It effortlessly works with a variety of tanners, creams, and lotions, making it a versatile tool for achieving a natural-looking glow.
Pros
Cons
Luxurious and soft touch velvet mitt
Not suitable for liquid tanners
Guarantees flawless self-tanning experience
Double-sided design for versatile use
Stays securely in place during the application
Stays securely in place during application
---
Achieve a flawless tan with the premium STEUGO Self Tanner Applicator Mitts. Its waterproof lining ensures no leaks or spots on your skin, providing a worry-free experience. The mitts' mini applicator is perfect for detailed work on facial areas, while the gentle surface protects your skin. It is designed to absorb less lotion, allowing for precise application with just the right amount of self-tanning product.
With the custom-design and velvety-smooth texture, this tanning mitt for self tanner offer is superior during application while protecting your hands from unwanted stains. Whether you're using lotions, creams, mousses, oils, or sprays, the STEUGO Self Tanning mitts are the ideal tool for achieving a flawless and long-lasting tan.
Pros
Cons
Waterproof lining prevents leaks
Limited color options
Mini applicator for facial areas
Mitt may absorb less lotion
Gentle surface protects skin
Precise application with right amount
Custom-design and velvety-smooth texture
---
The B.TAN Body and Back Mitts are designed to ensure you never miss a spot, giving you a tan that looks natural and even. Made with velvety soft material, they provide a luxurious feel while protecting your hands from any unwanted tan residue.
The body mitt features a clever thumb placement, making application easier than ever before. With the perfect length and two convenient handles, the back mitt allows for effortless self-tanning on hard-to-reach areas.
The best part? This mitt for self tanner is washable and reusable, ensuring that you can achieve a perfect tan time and time again. With their high-quality polyester construction and ambidextrous design, they are suitable for adults of all ages.
| Pros | Cons |
| --- | --- |
| Ensures even and natural tan | Not suitable for individuals with latex allergies |
| Velvety soft material | May require practice for seamless application on back |
| Thumb placement for easy application | |
| Washable and reusable | |
| Suitable for adults of all ages | |
---
With the Bondi Sands Self-Tanning Mitt, achieving an even and streak-free tan has never been easier. You can trust this durable, double-sided mitt to deliver flawless results when applying fake tan foams or lotions. Not only does it provide a seamless application, but it also ensures that your hands stay clean and free from any unwanted stains.
This mitt is washable and reusable, making it perfect for use with tanning Mists, Foams, and Lotions. Its vegan and cruelty-free, along with packaging made from recycled materials, showcases the brand's dedication to sustainability and ethical practices.
| Pros | Cons |
| --- | --- |
| Achieves even and streak-free tan | Limited color options |
| Durable and double-sided mitt | Mitt may absorb excess product |
| Seamless application | Might slide off during usage |
| Keeps hands clean | |
| Washable and reusable | |
---
From the moment you start using the St. Tropez Double-Sided Luxe Velvet Applicator Mitt, you'll notice a significant difference in the evenness and smoothness of your tan.
What makes this mitt qualify to be on this list of the best mitts to apply self tanner is its dual-sided velvet texture, which effortlessly blends the self-tanner for a streak-free finish. You'll love the soft touch of the mitt on your skin, and its waterproof feature ensures that your hands stay clean and free from any unwanted stains.
Applying the fake tan has never been easier. Simply glide the mitt in long sweeping motions, allowing the product to distribute evenly across your body. The results will leave you amazed. You'll be left with a flawless tan that looks as if you've spent hours basking in the sun. And the best part? The mitt is easy to clean – just a quick hand wash in cool, soapy water, and it's good as new.
Pros
Cons
1. Even and smooth tan
Might slide off during usage
2. Dual-sided velvet texture
Requires hand washing for cleaning
3. Streak-free finish
4. Soft touch on the skin
5. Waterproof, keeps hands clean
---
Frequently Asked Questions (FAQs)
How do I choose the right size of a tanning mitt?
You can choose the right tanning mitt size by measuring your hand and choosing a mitt that provides a snug fit without being too tight or loose. Refer to the manufacturer's size guide which is usually on the product page for accurate sizing.
Can I use a tanning mitt with any type of self-tanner?
Yes, you can use a mitt with any type of self-tanner. Most tanning mitts are designed to work with various types of self-tanners including lotions, mousses, and sprays. Check the product description to ensure compatibility.
How often should I clean my tanning mitt?
It is recommended to clean your tanning mitt after every use to prevent product buildup and maintain hygiene. Follow the instructions provided by the manufacturer for proper cleaning.
Can I use a tanning mitt for applying tanning products on my face?
Yes, many tanning mitts are suitable for use on the face as well. Look for mitts specifically designed for a facial application or ones that are versatile for both face and body.
How can I prevent streaks while using a tanning mitt?
You can prevent streaks by ensuring your skin is properly exfoliated and moisturized before tanning. Apply the self-tanner in light, circular motions, blending well. Avoid excess product and be mindful of tricky areas like elbows and knees.
Are there any specific tips for using a tanning mitt on hard-to-reach areas?
For hard-to-reach areas like the back, you can use a mitt with an extended handle or ask for assistance from a friend or partner. Alternatively, consider using a tanning spray or mist for those areas.
How long do tanning mitts typically last?
The lifespan of a tanning mitt depends on the quality, frequency of use, and how well it is maintained. On average, a good-quality mitt can last several months to a year with proper care.
Can I reuse a disposable tanning mitt?
Disposable tanning mitts are designed for one-time use and are not intended for reuse. They are convenient for travel or occasional tanning sessions but may not provide the same durability as reusable mitts.
Can I machine wash my tanning mitt?
Some tanning mitts are machine washable, while others require hand washing. Refer to the specific care instructions provided by the manufacturer to ensure proper cleaning without damaging the mitt.
Can I use a tanning mitt for other beauty applications?
While tanning mitts are primarily designed for self-tanning, they can also be used for applying other beauty products like moisturizers, body lotions, or even makeup for a smooth and even application.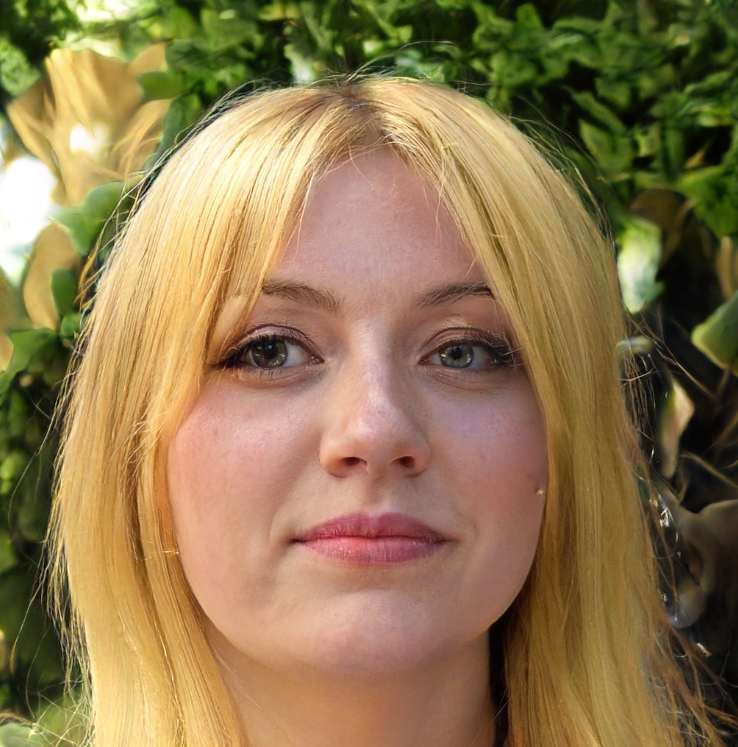 I'm Akin, your dedicated Editor-in-Chief and a fervent skincare enthusiast. Self-care is my true passion, and each year, I embark on a thorough exploration of self-tanning products, ranging from lotions to mists. This forms the bedrock of our commitment to delivering top-notch information to our readers. My extensive research and precise product rankings empower you to make informed decisions tailored to your specific skincare needs.
Get Your Perfect Tan:
The Must-Have Checklist for Your Next Tan
Unlock the Secrets to Achieving Your Ideal Tan with This Comprehensive Checklist