As an Affiliate, We may earn a commission that doesn't cost you extra from qualifying purchases using links in this post. It helps keeps this blog running.
When you get to a stage of asking yourself "can you put self tanner on your face" then the gospel of self tanners doesn't need to be preached to you. Using a self-tanner is slowly but steadily becoming the favored method of achieving a healthy and radiant tan without the damaging effects of the sun's UV rays, and this is because of self-tanners simplicity, effectiveness, and safety.
Some sun tanning alternatives like the Just Nutritive Sunless Tanning Lotion not only give you a fake tan but are also beneficial to your skin because they have anti-aging and hydrating properties. Another advantage self tanners have against sunbathing is that there is no risk of skin cancer or sunburn due to prolonged sun exposure.
Of course, you probably have a slight idea of how to put a self-tanner on the body, but when it comes to tanning the face, there's no doubt that applying self-tanner on your face can be a little bit tricky because the procedures for tanning the face differ slightly from tanning the body.
Due to the tricky procedure, applying a self-tanner on the face often raises a lot of questions like; how do you put self-tanner on your face, how do you keep it from turning orange or blotchy? amongst others.
Well, we can try but we really can't answer all question there is, but this post will shed some light on applying self tanners on face for a natural-looking tan.
Before we go over everything you need to know about getting a natural-looking facial tan, let's understand exactly what self-tanners are?
What is a Self-tanner?
Self tanners are convenient lotions, creams, and sprays you can apply yourself to your skin to achieve a tanned look without having to sunbath and expose your skin to harmful ultraviolet (UV) rays from the sun.
Self-tanners are the perfect shortcut to a tanned appearance without spending a lot of time basking in the sun. They contain the color additive dihydroxyacetone (DHA) which is a 3-carbon sugar approved as a color additive by the Food and Drug Administration (FDA). The DHA is the active ingredient that reacts with amino acids present in the protein keratin of the skin's surface layer in a non-toxic way which results in the darkening of the skin to resemble a tan.
Are Self-Tanners Safe for Use?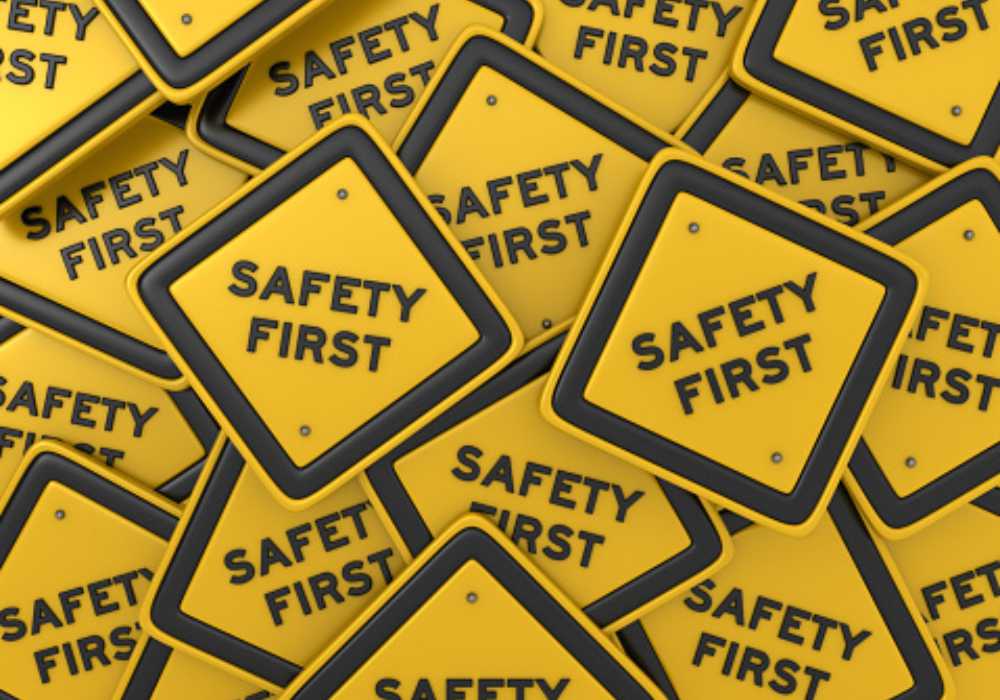 DHA for external use has been approved by the Food and Drug Administration (FDA). So, yes, self-tanners are completely safe to use on the skin. Over the years, self-tanners, rather than sunbathing, are being continuously recommended by dermatologists and skin experts. Because it provides a convenient solution to sunbathing which is a key risk factor for skin cancer and raises the chances of skin disorders.
What to avoid when using self-tanners generally
Self-tanners should not be inhaled or applied to skin cuts and places covered by mucous membranes, such as the lips, nose, or areas around the eyes, according to the FDA.
If you are new to using self-tanners, do follow the guidelines on the label of the product you're using.
If you're going to a tanning booth, always protect and cover your eyes, mouth, nose, and ears, so you do not inhale tanning spray.
Always avoid self-tanning creams with ingredients such as Sodium Hydroxymethylglycinate, Octyl Stearate, Amyl acetate, mineral oil, and Isopropyl myristate.
So, Can You Put Self Tanner On Your Face?
Since the FDA approved the use of DHA which is the major ingredient of fake tans, then, yes, you can put self-tanner on your face. If you want to have an even-looking tan, then you shouldn't ignore your face, in fact, your face should be the major focus.
Although, applying the self tanner to your face can be tricky because of the facial contours and the fact that you can't really see your face directly with your eyes without the help of a mirror, and even with a mirror, it's tricky getting the corners of the ears and back of the neck evenly tanned.
Can You Use a Body Self Tanner on the Face?
It actually depends on the type of product. If your body tanner is noncomedogenic then yes, you can apply the body tanner to your face in the same way that you would the rest of your body. However, if it isn't non-comedogenic then it might not be the best idea to apply that kind of product to your face. The skin on the face is different and more sensitive compared to the rest of the body. A self-tanner not formulated with the face in mind will cause irritation and clogged pores which often leads to acne breakout amongst others.
Also, due to the fact that the face has a higher PH level, self-tanners made for the face are often formulated a little lighter than self-tanners designed for the body. This is why it's always best to simply use self-tanners designed exclusively for the face.
How to Properly Put Self-Tanner on Your Face
After carefully selecting a self-tanning product you can use on your face, the next step is to apply it and make it look natural without any sign of a streak.
Pro Tip: Cosmetic Sponges can make applying tan on areas that need ultra-precise blending on your face easier.
To achieve a beautifully luminous face tan, follow these steps:
Prepare your face by exfoliating and using an oil-free cleanser to clean it
Apply a very thin layer of moisturizer to your entire face and neck before applying your facial self-tanning product.
Sweep the product across your face evenly with your hand, or the recommended cosmetic sponge above to cover each region.
Make sure to get the tanner into all of the hard-to-reach places, such as under the nose, below the jawline, and back of the ear, while avoiding getting it in your hair or brows.
Self-tanner can stain gray and bleached hair, so apply a little moisturizer around your hairline if you have bleached blonde or gray hair to achieve a natural finish. And if your brows are particularly fair, clean them with a cotton swab to avoid discoloration.
Your tan will grow over the next four to six hours after you've finished.
How Long Will a Self-Tanner Last on Your Face?
Due to the constant rejuvenation of skin cells, self-tanners are expected to last about 5-10 days. Depending on the product, the fake tan fades as the dead skin cells begin to flake off. Reapplication is advised if you want to keep your tan.
Whether you've never self-tanned before or done it as part of your weekly beauty routine, we all want our tan to serve as long as possible. Fortunately for you, with excellent preparation and careful application, a self-tanner can last a good number of days.
Fake tanners like spray tans and tanning lotions affect the skin's surface layer, whereas sunbathing affects the epidermis' inner layer. This means that a tan from sunbathing will last longer than a tan from self-tanners.
What to Avoid When Putting Self-Tanners on Your Face
When it comes to applying self-tanner to the face, there has been a whole lot of improvement to the way people put self-tanner to their faces. However, there are still some things that need to be avoided when applying self-tanners to your face.
What you need to avoid when you are to put self-tanner on face are:
Before face tanning, always remove and cleanse the previous tan from the face before applying a new one.
It is rather important to note that when you are done applying self-tanner on your face, avoid leaving the house immediately. It takes about six to eight hours for a new tan to develop. So consider yourself under home arrest till then. If not, your self-tanner can drip and wash off as a result of hot temperatures and heavy sweating.
What are the Best and most Recommended Self-tanners for the Face?
Self-tanning the face is definitely not for everyone, but for people that indulge, one of the simple ways to keep the bronze glowing all year long is by using only the best self-tanning product. And as you know quality is hard to come buy (pun intended) so, check our top recommended self-tanning product below as we've chosen the best face tanners that won't irritate your skin.
Don't want to spend hours tanning in the sun to get that sun-kissed glow? This natural self-tanner is the answer to your prayers! You'll achieve a beautiful, healthy tan without exposing your skin to harmful UV rays or potentially harmful chemicals found in traditional self-tanners.
As a best-seller, Beauty by Earth's Self Tanner is a fantastic alternative to basking in the sun, tanning beds, or spray tanning. There's no need to fret about premature aging, sun spots, wrinkles, or breathing a mouthful of chemicals at the tanning parlor.
To create clinically effective, clean skincare products designed with both cutting-edge synthetic and natural ingredients, Drunk Elephant D-Bronzi AntiPollution Sunshine Serum knows that every component should directly promote the health of your skin. The formulation also delivers on its promise of providing a brilliant and rejuvenating glow.
Tan-Luxe SUPER GLOW is the first hyaluronic, superfood self-tan serum on the market. To promote hydration binding throughout numerous layers of the skin, Super Glow contains both a high-weight Hyaluronic Acid and an exceptionally low molecular weight Sodium Hyaluronate. This allows for multi-level, long-lasting hydration while reducing trans-epidermal water loss, giving skin a dewier, plumper appearance and feel.
Norvell has devised a straightforward solution based on an award-winning Venetian Sunless Solution. This micro-fine spray is specially developed for the face and provides rapid color for a long-lasting tan. Venetian mist for the face is a blend of fast and long-lasting bronzers in violet and brown tones. The product can be used as a touch-up or in between tans. This one-of-a-kind color combination exudes a deep, natural, sun-kissed glow.
Conclusion
Face tanning is a classy beauty routine, despite the fact that it can be a little bit tricky. Because spending long periods of time in the sun without protection is a significant skincare no-no, applying a self-tanner is arguably the safest way to obtain a tan.
It's only logical that after months of wearing turtlenecks and snow boots, you'd want a splash of golden color. So, if you have been reluctant to use self-tanner, probably because you've had bad results in the past with streaky, orange color, hopefully, this article will encourage you to give it a second chance.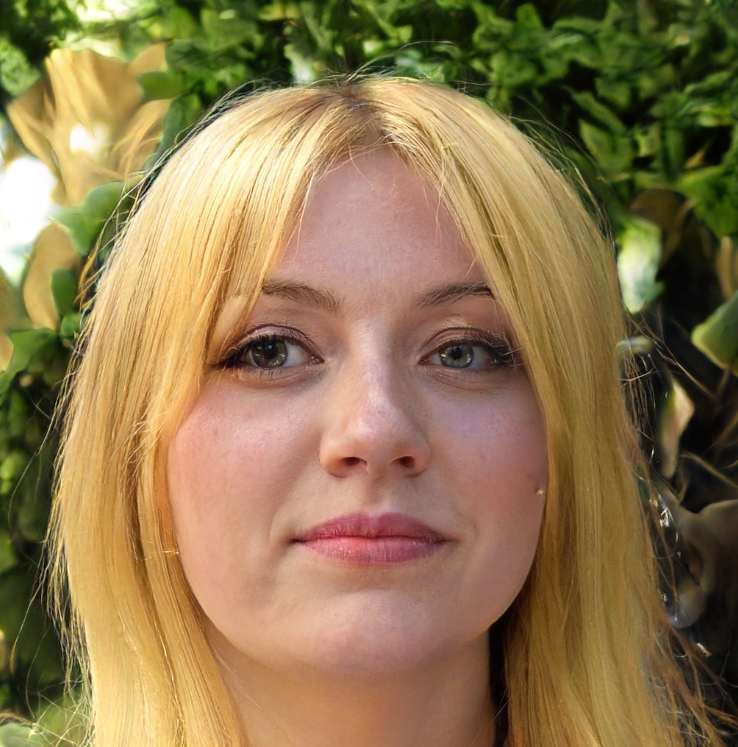 I'm Akin, your dedicated Editor-in-Chief and a fervent skincare enthusiast. Self-care is my true passion, and each year, I embark on a thorough exploration of self-tanning products, ranging from lotions to mists. This forms the bedrock of our commitment to delivering top-notch information to our readers. My extensive research and precise product rankings empower you to make informed decisions tailored to your specific skincare needs.
Get Your Perfect Tan:
The Must-Have Checklist for Your Next Tan
Unlock the Secrets to Achieving Your Ideal Tan with This Comprehensive Checklist